How do I take care of my whiteboard?
Magnetic Concepts whiteboards are highly durable, but you can still damage the surface by excessive cleaning pressure, wrong cleaning materials, or caustic cleaning agents found in some cleaning solutions.
Dry Erase Marking Removal Tips
1. Lightly erase surface with a clean tissue, soft microfiber cloth or dry-erase eraser.
2. If residue remains, spray with one of the recommended cleaning solutions. Do not apply concentrated pressure to remove residue.  
 
Whiteboard Cleaner 
Convenient whiteboard cleaning spray will clean and restore dry erase boards. Buy Now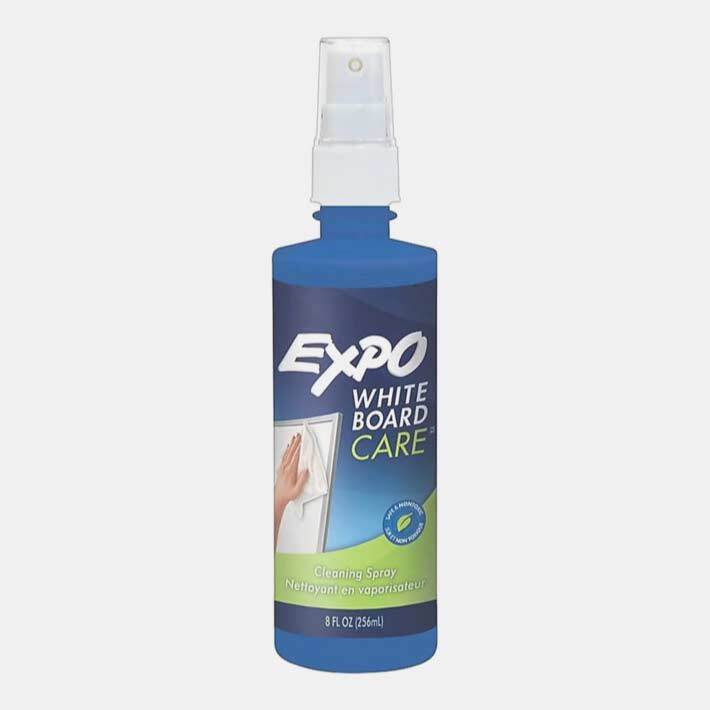 Other suitable cleaning solutions include: EXPO Whiteboard Care, Isopropyl Alcohol, Windex Glass Cleaner, Water. Use these products in moderation and do not saturate the board surface. Never use solvents that contain bleach or abrasive/rough surface cleaners and sponges.
Tip: Avoid dragging anything such as magnets over the board's surface. Pick it up and replace it to ensure you won't damage the surface.

Dry-Erase Eraser with Magnetic Backing 
Specially formulated magnetic dry eraser for use on whiteboard surfaces. Buy Now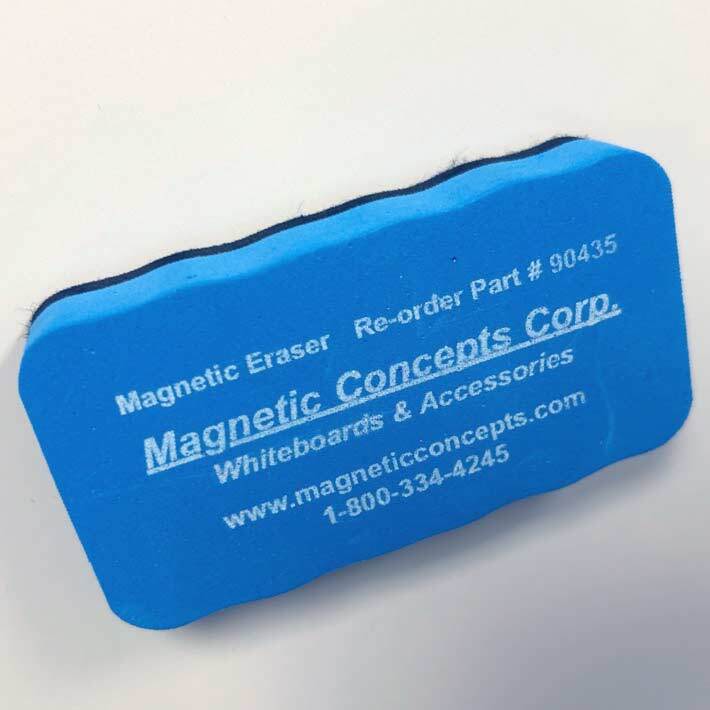 Damp Erase Marking Removal Tips
1. Use a water-dampened soft cloth or tissue. Repeat without use of excessive pressure.
2. Don't use dry-erase erasers to remove damp-erase markings. Properly cleaning your whiteboard will maximize the surface life of your board. 
Only use dry erase and damp erase markers on your whiteboard. Never use permanent markers or any other type of marker.

Please let us know what you think about this answer:
Thank you for your feedback!