GSA Whiteboards
GSA Contract Provides 16% OFF List Prices !
Magnetic Concepts Corp. manufactures highly durable, dry erase, magnetic whiteboards for U.S. government departments, federal agencies, and all branches of our military:
• Military Operations & Recruitment
• Personnel Assignments & Training Plans
• Calendars, Schedulers, Planners
• In/Out & Job Status
See Custom Boards to create any design not listed above

We specialize in manufacturing Custom Whiteboards created to your design specifications. We also provide Rolling Whiteboards, Enclosed Cabinet styles, Sliding Panel units, and a myriad of Whiteboard Supplies and Magnetic Accessories.
We are a U.S. manufacturer shipping worldwide direct to you.
GSA Contract:
Federal Supply Schedule Number:  GS-28F-007Y
Period:  Oct. 11, 2011 to Oct. 10, 2026
Credit Cards Accepted
Review Contract Terms     See FAQs

GSA Use Whiteboards
    Industrial Facilities & Production Jobs
    Lean Manufacturing
    Hospital & Medical
    Education
    Services
    Area Map Boards
    Custom Military
P/N 92790 - 4'Hx6'W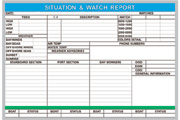 P/N 92790 - 4'Hx6'W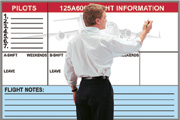 P/N 92750 - 4'Hx3'W

P/N 92790 - 4'Hx6'W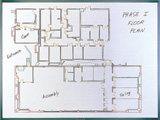 Custom GSA Whiteboards
    Highly durable, top quality, dry-erase, Custom Magnetic Whiteboards for government sites
    See Design Ideas, for a limited time - FREE graphics, FREE full color, FREE logos & No set-up fees!
General Purpose Whiteboards
    Plain Whiteboards
    Lined Whiteboards
    Gridded Whiteboards
    Sliding Panel Whiteboards
    Lift-out, Rotating Panel Whiteboards
    Rolling Whiteboards
    Combination Whiteboard Shelf Units
    Bulletin Boards
    Magnet Boards
    ALL General Whiteboards
Job Specific Whiteboards
    Calendar Whiteboards
    Assignment Whiteboards
    Scheduling Whiteboards
    In & Out Whiteboards
    Job Control Whiteboards
    Maintenance Planning Whiteboards
    Personnel Whiteboards
    Sales Whiteboards
    Map Whiteboards
    ALL Job Whiteboards
Specialty Boards
    Wood Cabinet Whiteboards
    Rolling Whiteboards
    Enclosed Clear Door Cabinet Whiteboards
    Combination Whiteboard / Bulletin Boards
    Pivoting Whiteboards
    T-Card boards
    Paper Grip Boards
    ALL Specialty Boards
Whiteboard Supplies
    Whiteboard Cleaner
    Write-on / Wipe-off Magnets
    Dry Erase Markers
    Data Card Holders
    Whiteboard Lining Tape
    Damp Erase Marking Pens
    Paper Grips
    T-Cards & T-Card Holders
    Adhesive Letters & Numbers
    Whiteboard Accessory Kit
    ALL Whiteboard Supplies
Magnetic Accessories
    Dry Erase Color Magnets
    Magnetic Symbols
    Magnetic Number, Letter & Date Sets
    Magnetic Chalktray
    Magnetic Eraser
    Magnetic Penholder
    Magnetic Tape
    Magnetic Hooks
    Magnetic Hangers
    ALL Magnetics
Other Products
    Color Data Cards
    Magnetic Cards
    Double-Sided Color Magnets
    Custom Imprinted Magnets
    Memo Magnets
    Custom Signs
    Custom Labels
    Color Stickers
    ALL Other Products
Full Product List
    Alphabetic listing with pictures of all Magnetic Concepts products
    Click on a picture and go directly to the page describing the product applications, options, sizes, and prices