Back
Custom Magnetic Symbols
Colored whiteboard magnets cut into your shape design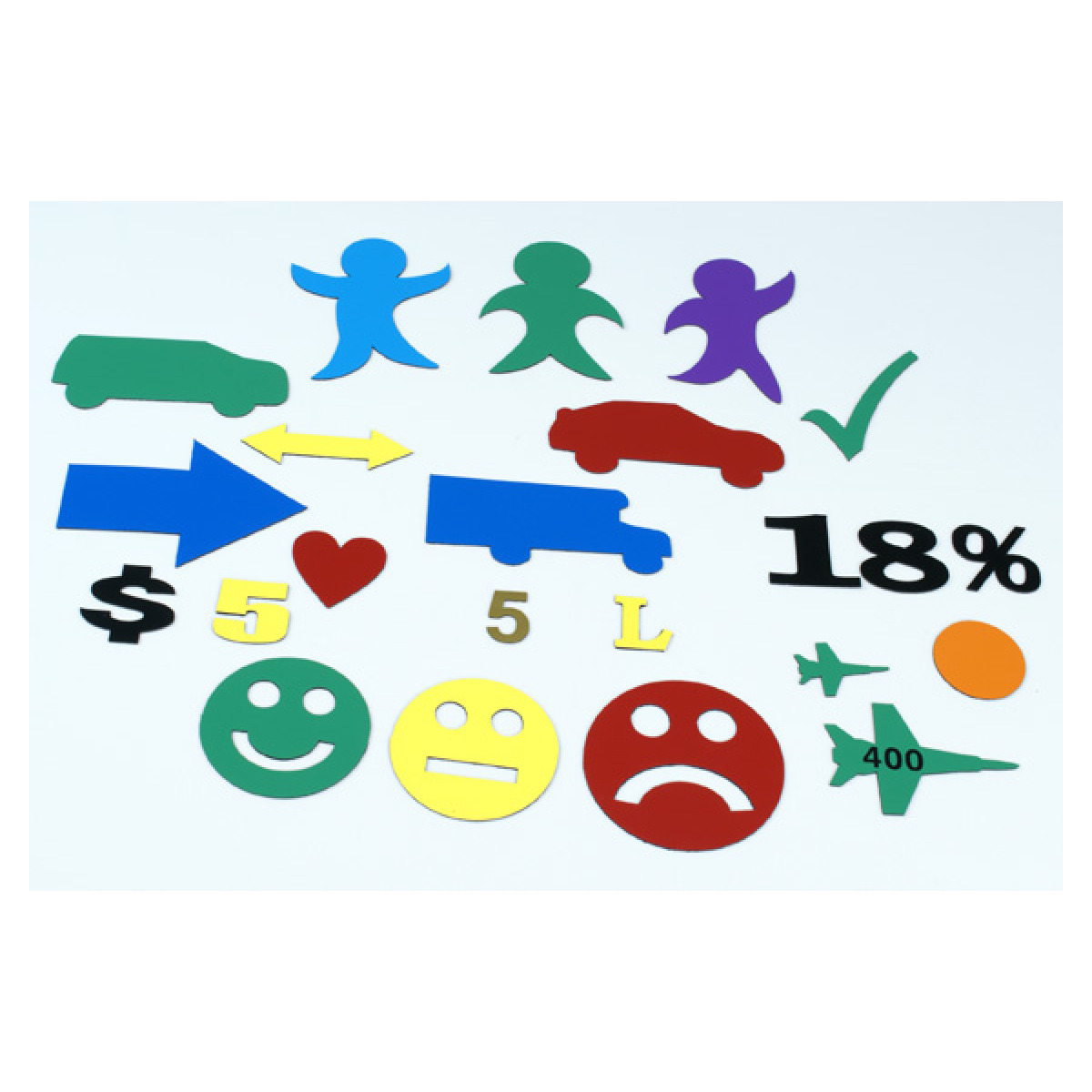 Assorted custom cut whiteboard magnets

Custom Magnetic Symbols
Colored whiteboard magnets cut into your shape design
We will computer-cut your special shape or design into a colored whiteboard magnet 
We'll imprint and laminate your custom magnet shapes  
Write-on/wipe-off surface can be marked on with Damp-Erase Pens 
Accessorize your magnetic whiteboard with these write-on magnets
Use to number, letter and mark steel surfaces - steel cabinets, doors, racks, shelves
Sold by the square inch of magnet material into which the shape will fit
NOTE - $12.00 minimum per size, shape and color
NOTE: Glass boards are not standard whiteboards and require only special rare earth neodymium magnets.  While our magnets are strong and stick well to standard magnetic whiteboards and solid steel surfaces, our magnets do not work on glass boards.
Custom Orders
Select Get A Quote next to the Part # below and fill out the form provided.
We will send you an email with a price quote.
You approve/revise and place your order.
Sizes & Pricing
Step1. Select Part # or GET A QUOTE to Continue
Step1. Select Size to Continue
* $12.00 minimum per shape and color
Additional Information
Detailed Description
Our custom-cut whiteboard magnets are available in 15 colors - see Options 
Computer-cut color magnet is 1/32" thick 
Write-on/wipe-off surface with Damp-Erase Pens - these write-on magnets do not have a dry-erase surface  
For custom magnet shapes and designs, we can convert most PC drawing, layout and paint files
Set-up charges may apply for complex designs
NOTE - $12.00 minimum per size, shape and color
Tech Specs
30 mil thick flexible magnet with damp erase surface 
Adhering strength of 0.7 lb per square inch on a flat surface 
Service temperature range = -15F to +160F
Back
Sizes & Pricing
Step2. Select Part # or GET A QUOTE to Continue
Back to sizes