Back
Round Magnetic Clips
Holds paperwork on magnetic whiteboards and steel surfaces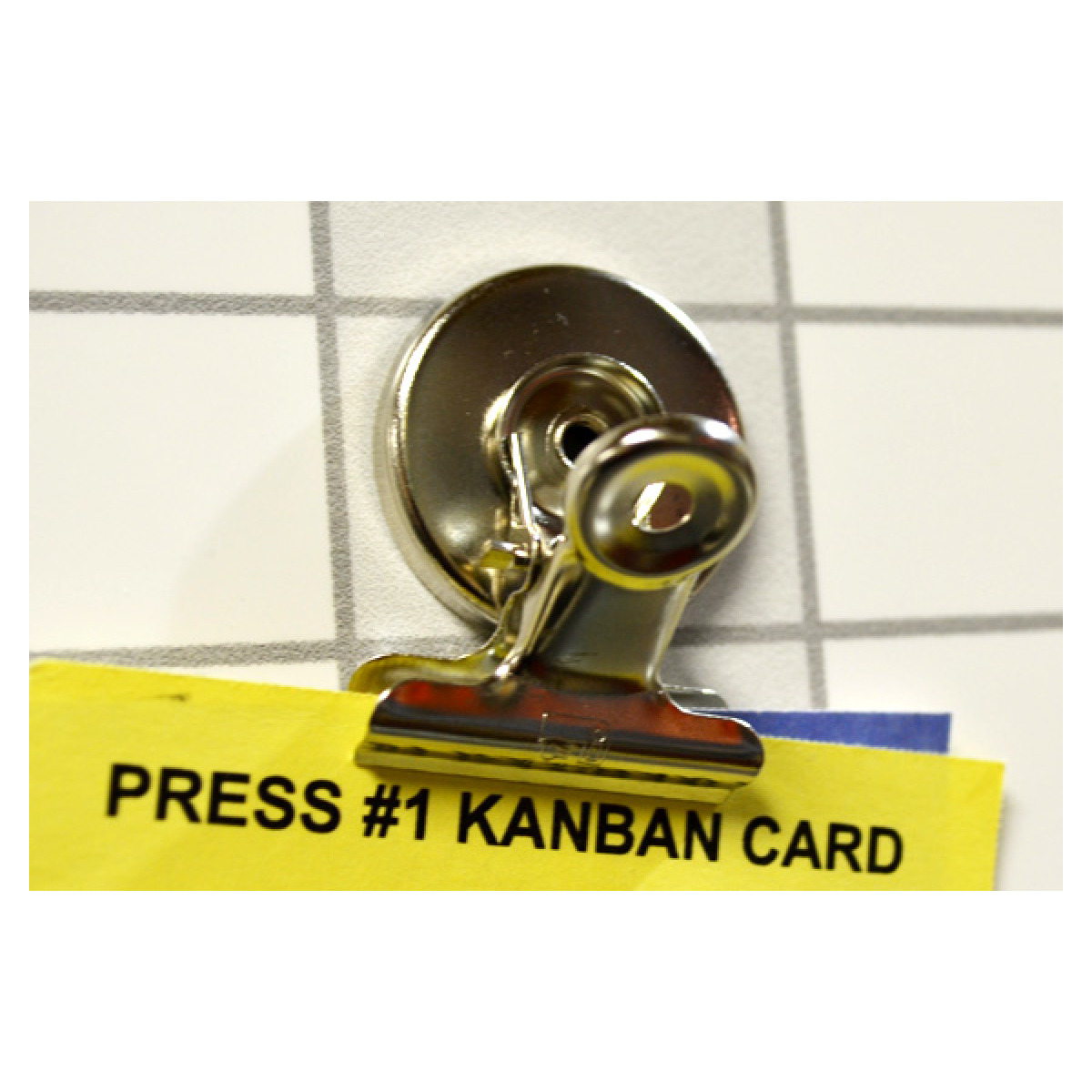 Pictured: P/N 90443MI

Round Magnetic Clips
Holds paperwork on magnetic whiteboards and steel surfaces
Adheres to any steel surface or magnetic whiteboard, steel cabinets or rack 
The round heavy-duty magnetic clips conveniently hold messages, job tickets, notes and other paperwork to be displayed or routed
Silver metal finish with squeeze handle and magnetic back 1-1/4" diameter, spring-loaded whiteboard clips can easily grip many pieces of paper at one time
NOTE: Glass boards are not standard whiteboards and require only special rare earth neodymium magnets.  While our magnets are strong and stick well to standard magnetic whiteboards and solid steel surfaces, our magnets do not work on glass boards.
Sizes & Pricing
Step 1:
Select Part # to Continue
Step 1:
Select Option to Continue
Magnet Size D"
Magnetic Clip
Part #
Price
1-1/4" diam.
90443MI
$3.55
Additional Information
Tech Specs
1-1/4" diameter, spring-loaded clip 
Silver metal finish with squeeze handle
Heavy-duty clip magnets hold up to 1 lb.
Back
Sizes & Pricing
Step 2:
Select Part # to continue
Magnet Size D"
1-1/4" diam.
Magnetic Clip
Part #
90443MI
Price/Ea
$3.55
Back to sizes