Back
Magnetic Ribbon
Colored magnetic strips for use in charts and other whiteboard displays
Caption goes here.




Magnetic Ribbon
Colored magnetic strips for use in charts and other whiteboard displays
Write-on/Wipe-off Magnetic Ribbons for creating board displays 
Bars in charts, boxes and other designs or indicators on your magnetic whiteboard 
Simply cut the colored ribbon with scissors to your desired lengths 
Mark directly on the ribbon with a Damp-Erase Pen (it is not a dry-erase surface)
Sold in 10' and 50' rolls with a choice of 8 magnetic whiteboard tape widths and 15 colors  
NOTE: We recommend Whiteboard Line Divider Tape with its strong adhesive for all lining applications
NOTE: Glass boards are not standard whiteboards and require only special rare earth neodymium magnets.  While our magnets are strong and stick well to standard magnetic whiteboards and solid steel surfaces, our magnets do not work on glass boards.
Sizes & Pricing
Step 1:
Select Part # to Continue
Step 1:
Select Option to Continue
Additional Information
Detailed Description
Color magnetic whiteboard strips (not intended for lining purposes) 
Magnetic whiteboard strips are available in 8 tape widths: 1/8", 1/4", 3/8", 1/2", 3/4", 7/8", 1", 2" and 2 roll lengths: 10', 50'
P/N 90075R - 3/4"Wx120"L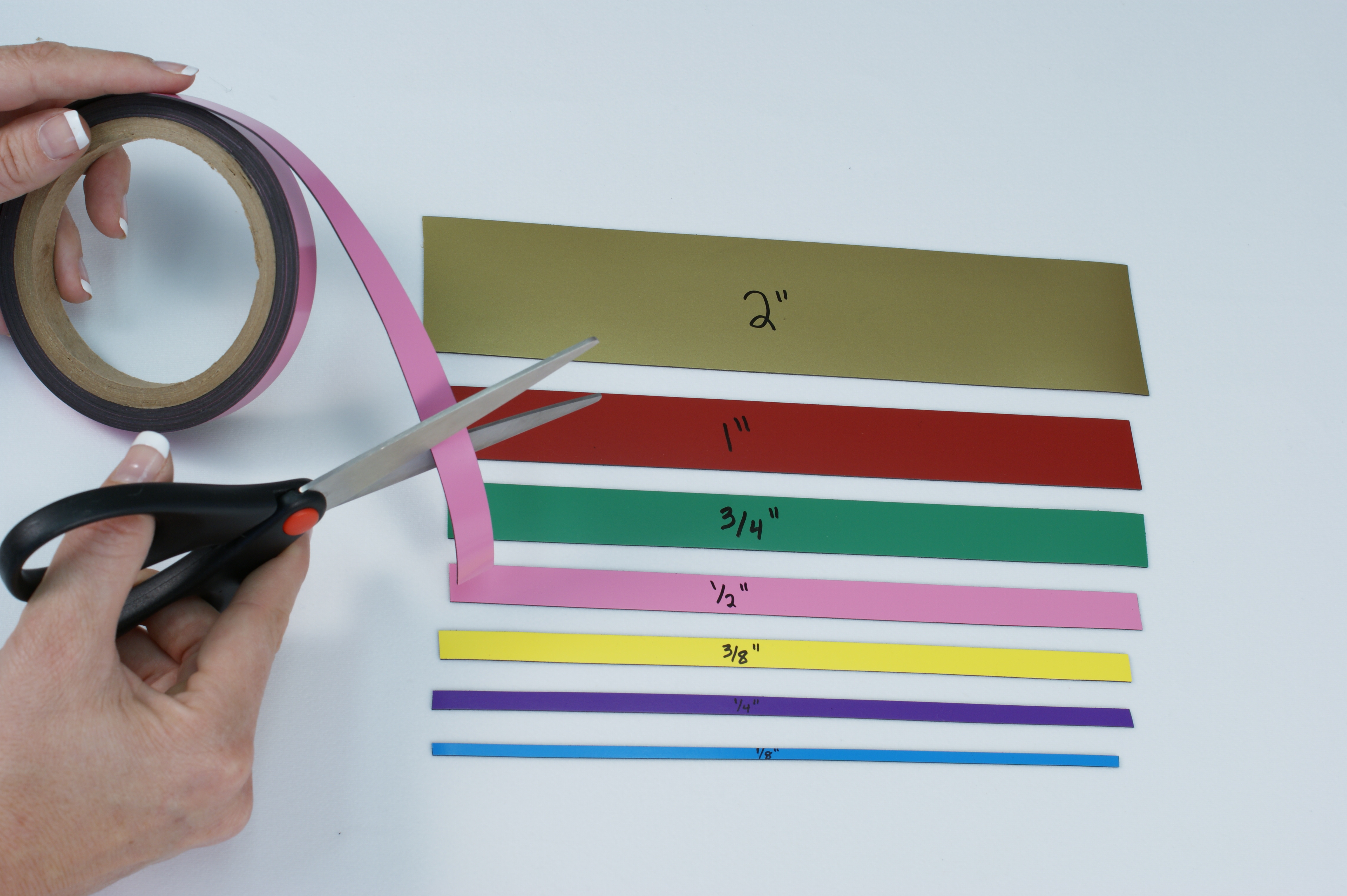 P/N 90075R - 3/4"Wx120"L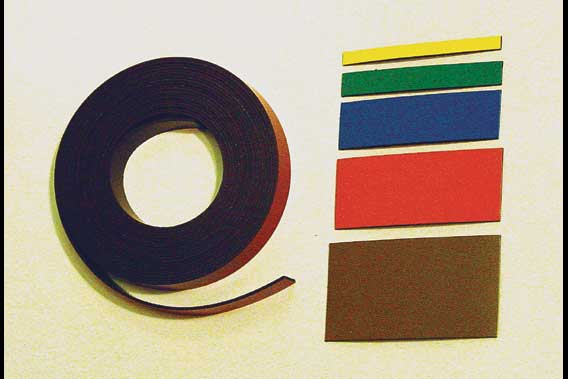 P/N 90075R - 3/4"Wx120"L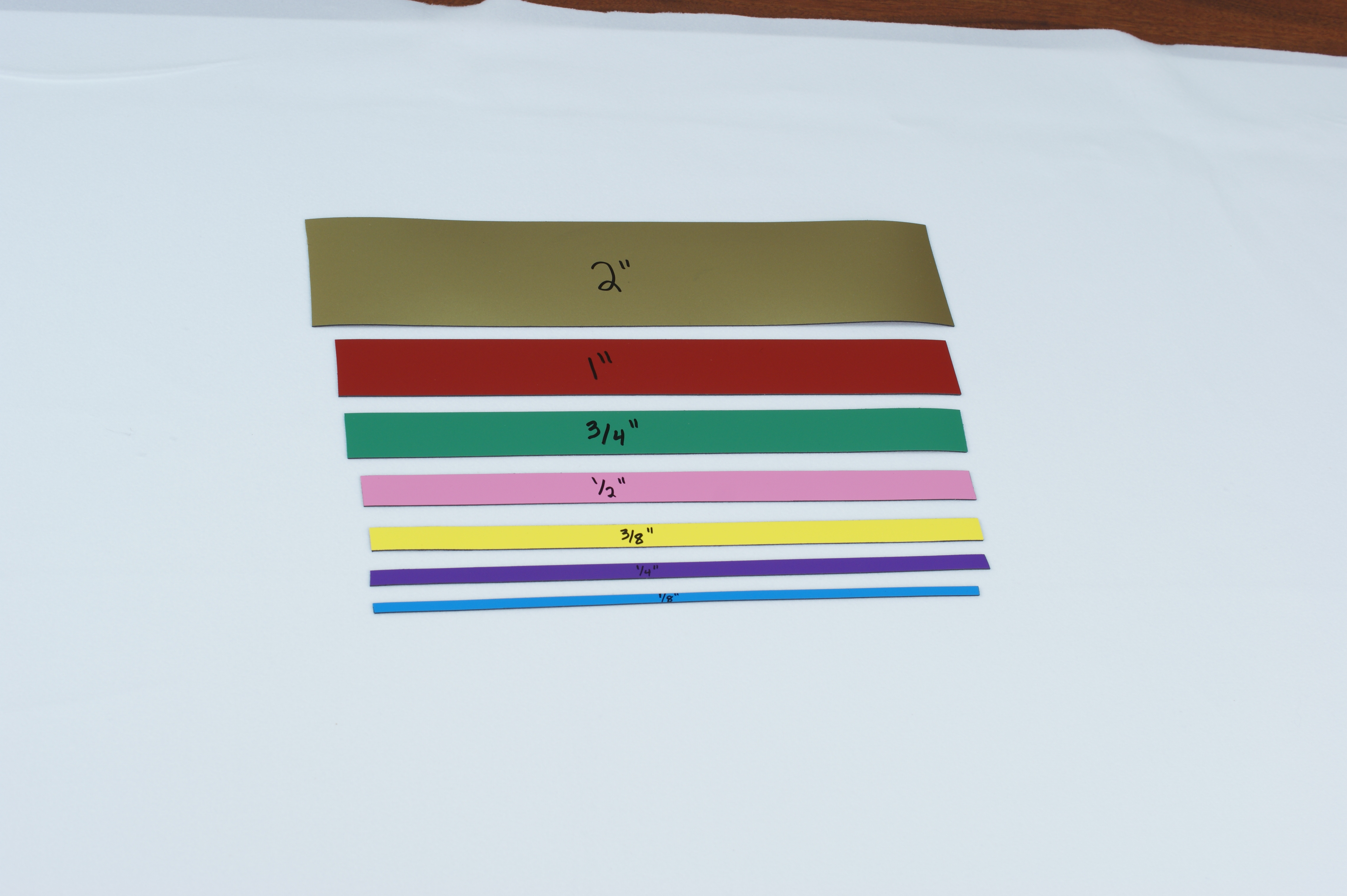 P/N 90075R - 3/4"Wx120"L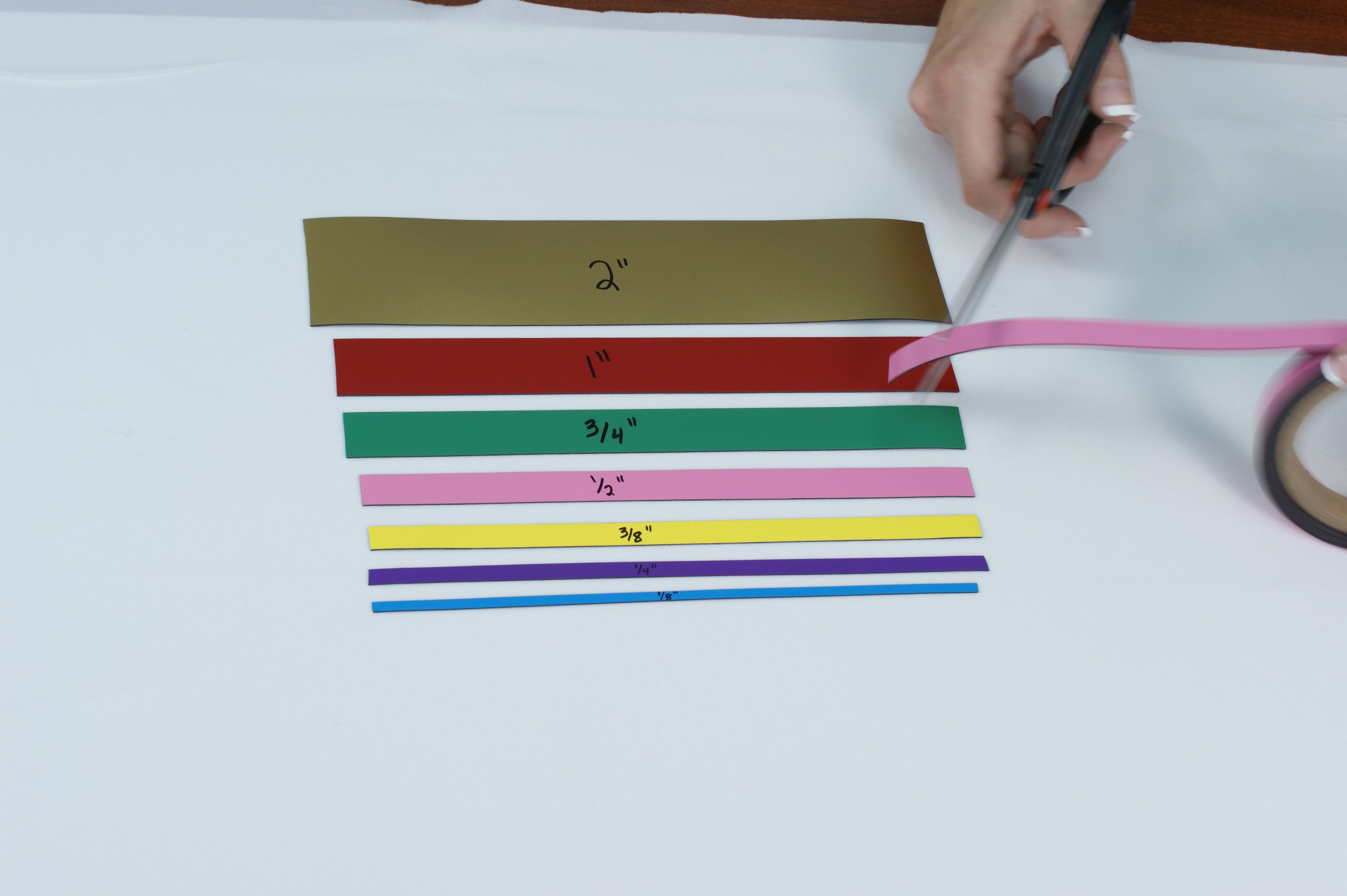 Tech Specs
Roll of 30 mil thick flexible colored magnetic strip with damp erase surface 
Adhering strength of 0.7 lb per square inch on a flat surface 
Service temperature range = -15F to +160F
Options
Choice of 15 colors: black, blue, brown, gold, green, ivory, light blue, orange, pink, purple, red, silver, teal, white, yellow 
For magnetic whiteboard strips pre-cut to standard lengths, see Write-on/Wipe-off Magnets
Customer Comments:
Exactly what I needed, good price, really fast service.
Ronald R, ELGIN, IL
What we needed was a variety of colors and they had a rainbow of colors in magnetic ribbon. We have been looking for this product and couldn't find it anywhere then I stumbled across your company and found exactly what we were looking for, next order will be the 50ft ribbon.
Tammy W, ORLANDO, FL
Customer service was awesome! Great product and great service!!
Sarah P, HALETHORPE, MD
Back
Sizes & Pricing
Step 2:
Select Part # to continue
Back to sizes