Back
Dry-Erase Eraser with Magnetic Backing
For wiping off dry erase whiteboard surfaces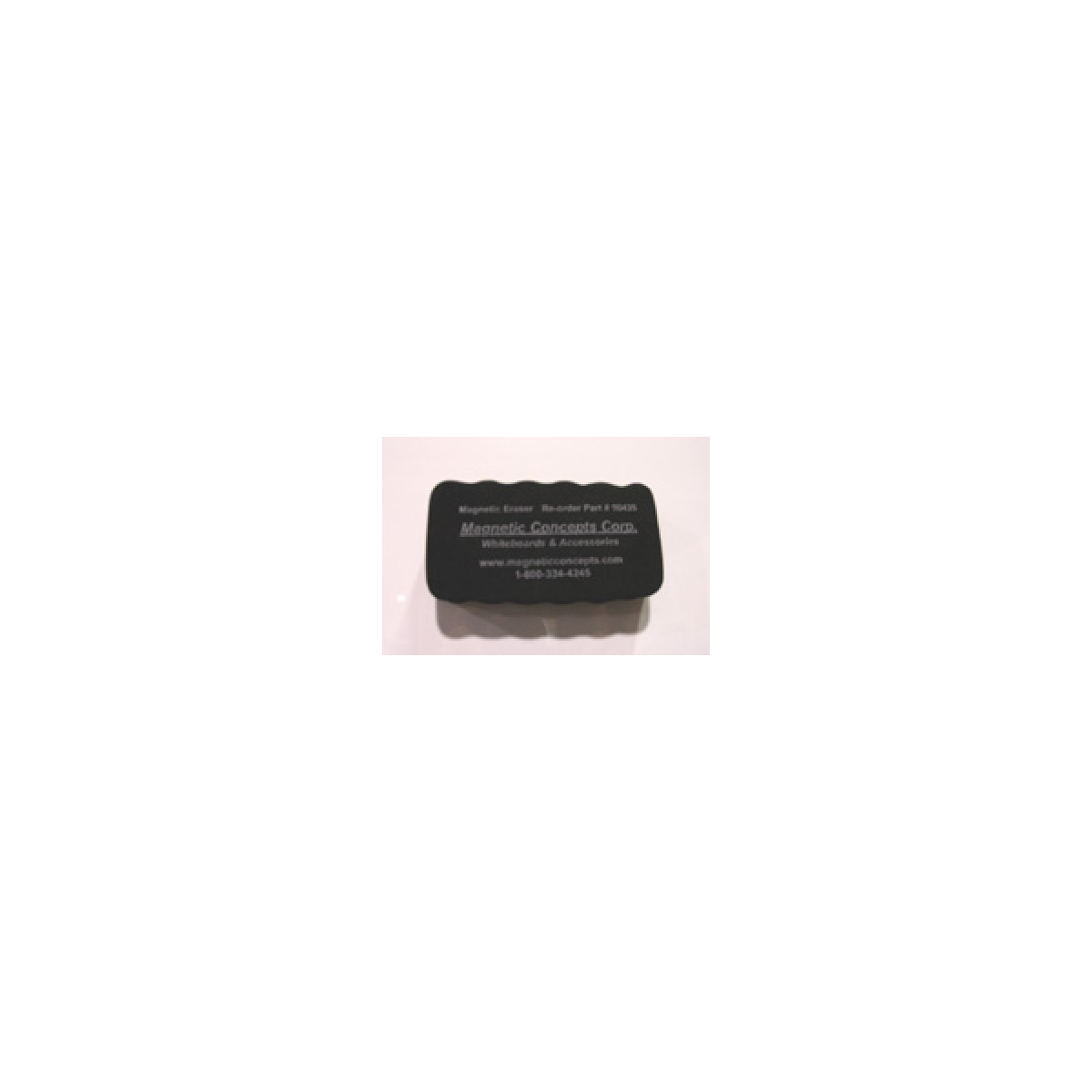 Pictured: P/N 90435, magnetic eraser
Dry-Erase Eraser with Magnetic Backing
For wiping off dry erase whiteboard surfaces
Specially formulated magnetic dry eraser for use on our whiteboard surfaces 
Embedded magnet will cling to our magnetic boards or any other steel surface
This 4-1/4" x 2-1/4" magnetic dry erase eraser has scalloped sides for easy gripping
NOTE: Glass boards are not standard whiteboards and require only special rare earth neodymium magnets.  While our magnets are strong and stick well to standard magnetic whiteboards and solid steel surfaces, our magnets do not work on glass boards.
Sizes & Pricing
Step 1:
Select Part # to Continue
Step 1:
Select Option to Continue
Eraser
Quantity
Part #
Price
90435
$6.00
1
Additional Information
Tech Specs
Contoured black foam with felt face Built-in magnet
Clean by rinsing with lukewarm water and allow to completely dry overnight.
Magnetic Whiteboard Eraser
To clean and restore whiteboard surface - see Whiteboard Cleaner
Back
Sizes & Pricing
Step 2:
Select Part # to continue
Eraser
Part #
90435
Price/Ea
$6.00
Quantity
1
Back to sizes