Back
White-Lined Whiteboard Kits
Writing guidelines only visible from close range
Caption goes here.


White-Lined Whiteboard Kits
Writing guidelines only visible from close range
Your writing and line drawing won't droop, sag or climb anymore with this dry erase board with writing lines!
A background grid of 1"x1" spaced guidelines are fired into the dry erase surface to provide a reference when writing or drawing 
These guidelines or ghost lines appear "whiter" than the board surface and are only visible up close
Produced on high quality, magnetic, dry erase board with lines
With this lined whiteboard for handwriting, your penmanship and lines will always be straight  
Includes FREE Supply Kit - see Detailed Description below
NOTE: Aluminum frame is standard.  For a limited time, choose wood frame at checkout, in 4 color options, at no additional cost.
Sizes & Pricing
Step 1:
Select Part # to Continue
Step 1:
Select Option to Continue
* Price includes a Supply Kit of useful accessories
Additional Information
Detailed Description
White-Lined Magnetic Whiteboard Description:

This dry erase board with writing lines is ideal for various instructional, training, creative and other meetings
The guidelines are also useful when applying lining tape to ensure straight horizontal and vertical lines without measuring or T-squares 
White-lined grid pattern is permanently manufactured into the board surface 
Boards include hidden hanger slots on back 
Includes FREE kit of whiteboard supplies: 

1/8" Whiteboard Lining Tape - 36' roll
Black Adhesive Letter Sets - 3/4" 
Dry-Erase Markers - fine point red, blue, green, black and wide point 
Magnetic Chalktray 
Magnetic Eraser 
Hanging Hardware
Tech Specs
High quality magnetic whiteboard in an aluminum frame 
Intense heat permanently fuses the white lines design with a sheet of solid steel to produce a highly durable, brilliant, dry-erase magnetic surface 
Our process produces a sturdy three-layer construction - the steel is laminated onto a rigid engineered wood foundation and backed with a sheet of aluminum foil as a protective moisture barrier 
WILL NOT STAIN, FADE, SHADOW OR CRACK
No surface blemishes that are commonly seen on inferior whiteboards 
Our Polymer Fusion™ Process creates a long lasting, custom magnetic surface 
Maintains its "like new" appearance throughout years and years of daily use 
This specialized process produces the most durable of any color printed whiteboard surface available in the market today!
White-Lined Magnetic Whiteboard Options
Custom lining - 2"x2" grid; 1", 2" or 4" spaced lines; or custom lining per your specifications 
Wood frame - natural oak, walnut, cherry or black stain, contact Customer Service
Additional tape, markers, letter sets, pens, symbols - see Whiteboard Supplies
Magnetic characters, symbols, card holders, clips - see Magnetic Accessories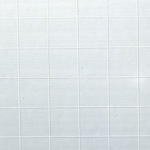 Close-up grid view
Back
Sizes & Pricing
Step 2:
Select Part # to continue
Back to sizes