Back
School Music Whiteboards
A highly durable, dry-erase surface in a choice of music designs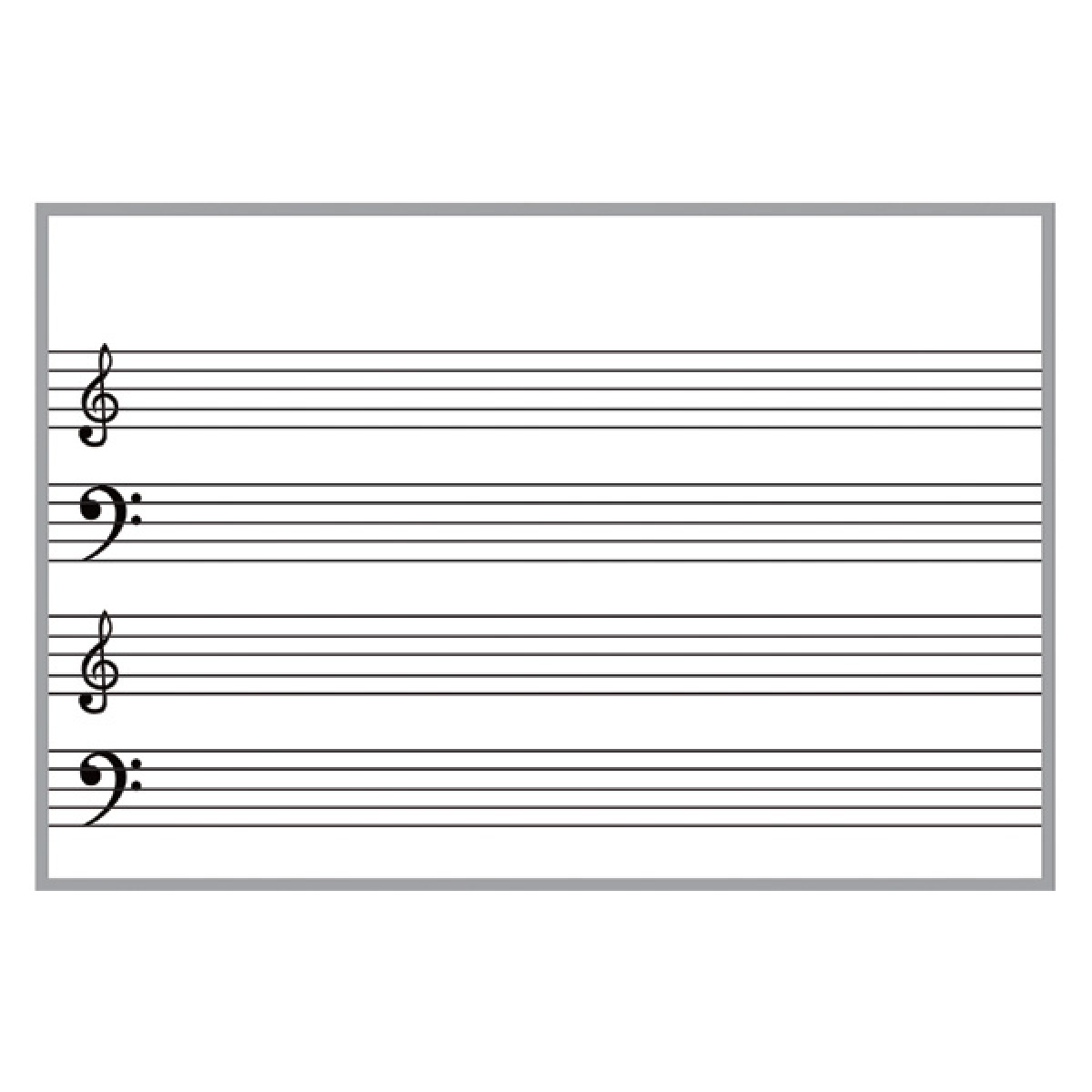 Pictured: P/N 38EH790 - 4'H x 6'W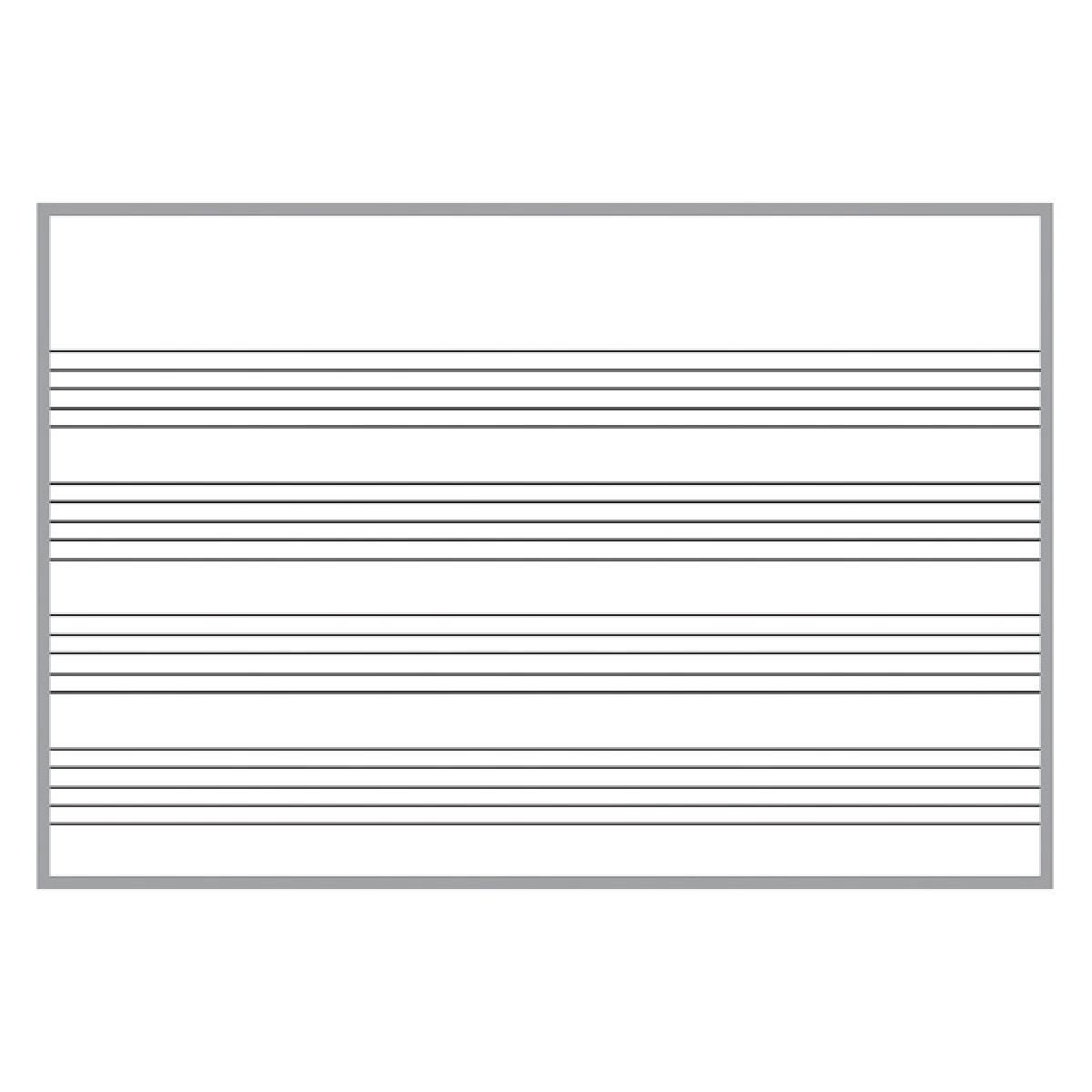 Pictured: plain lines only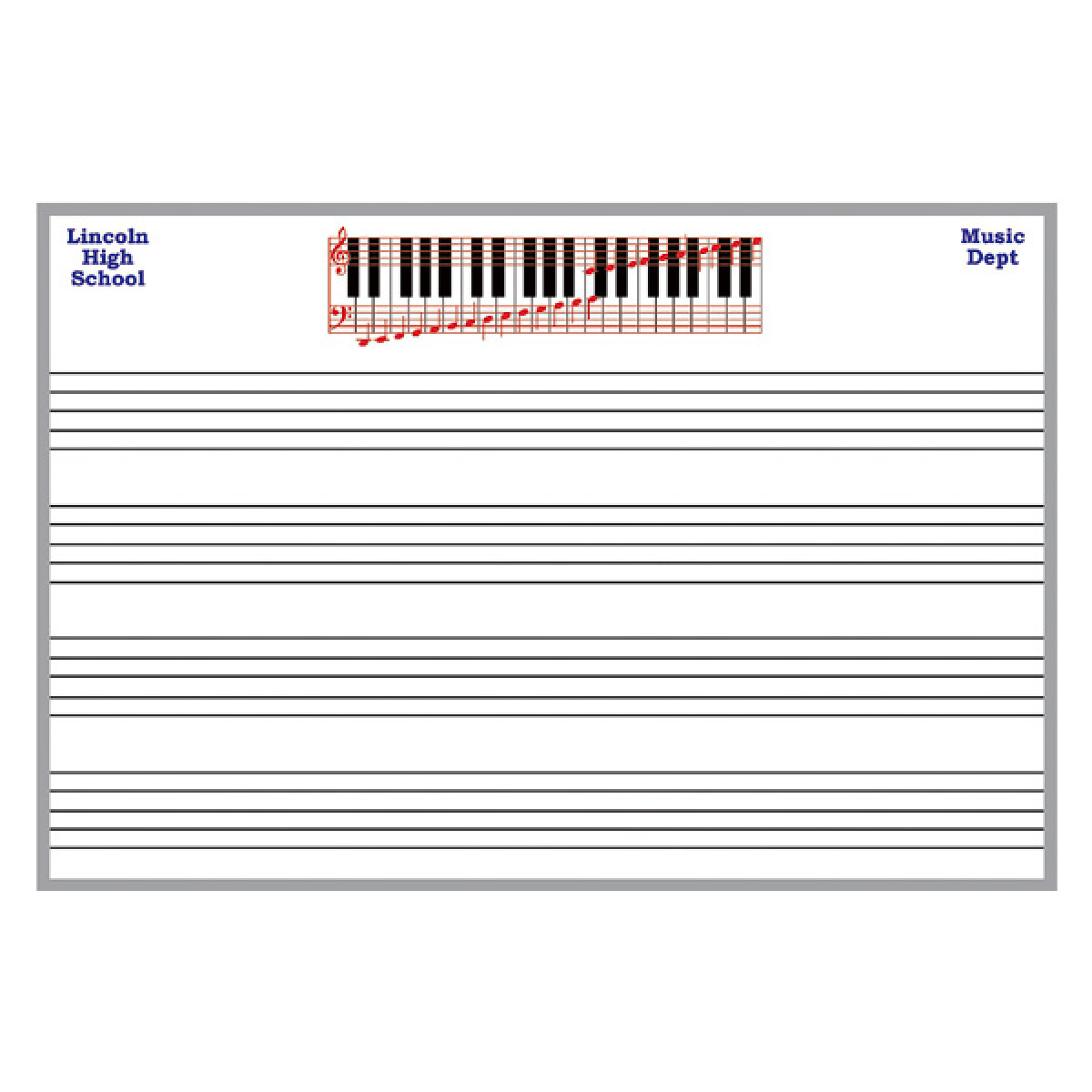 Pictured: custom header and graphics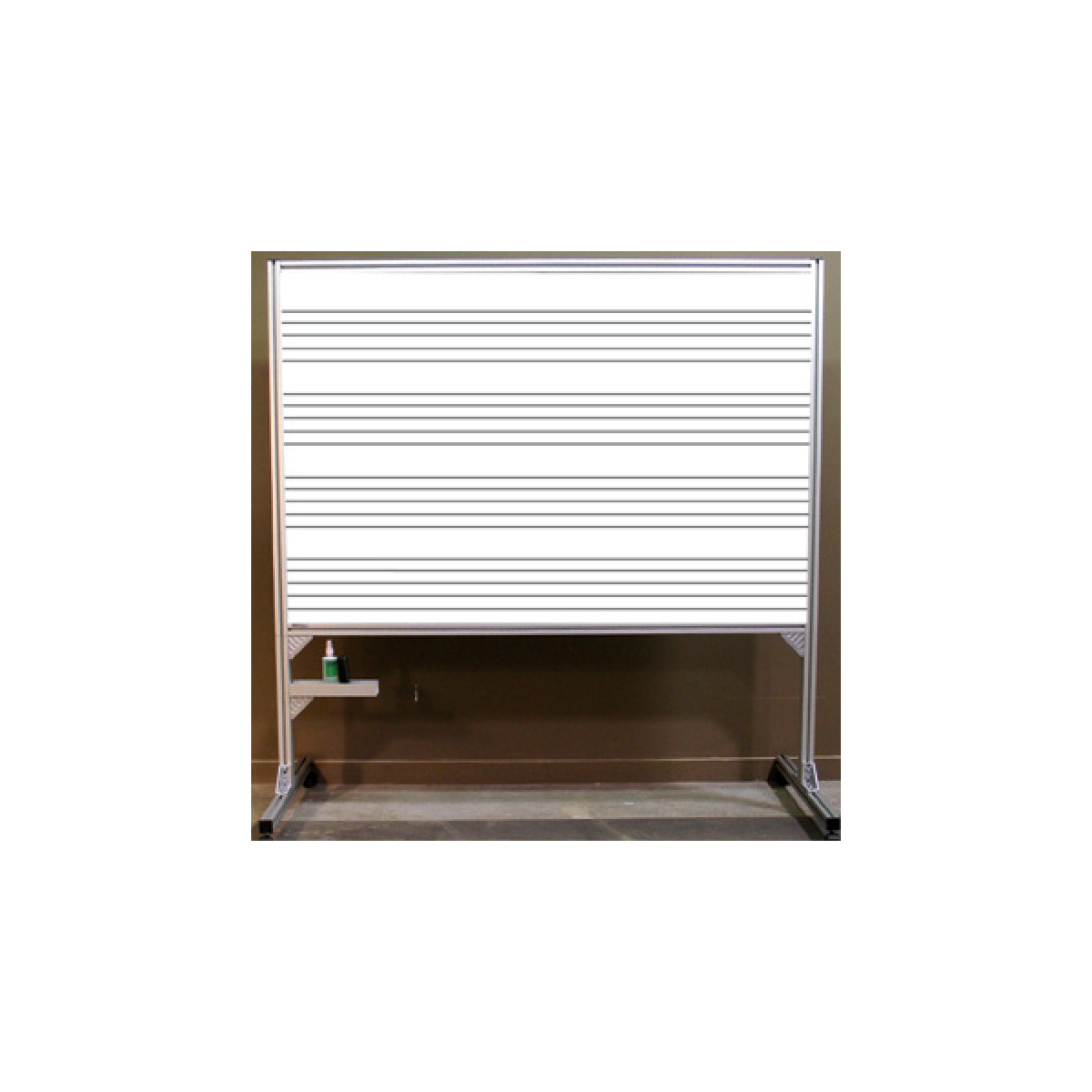 Pictured: rolling whiteboard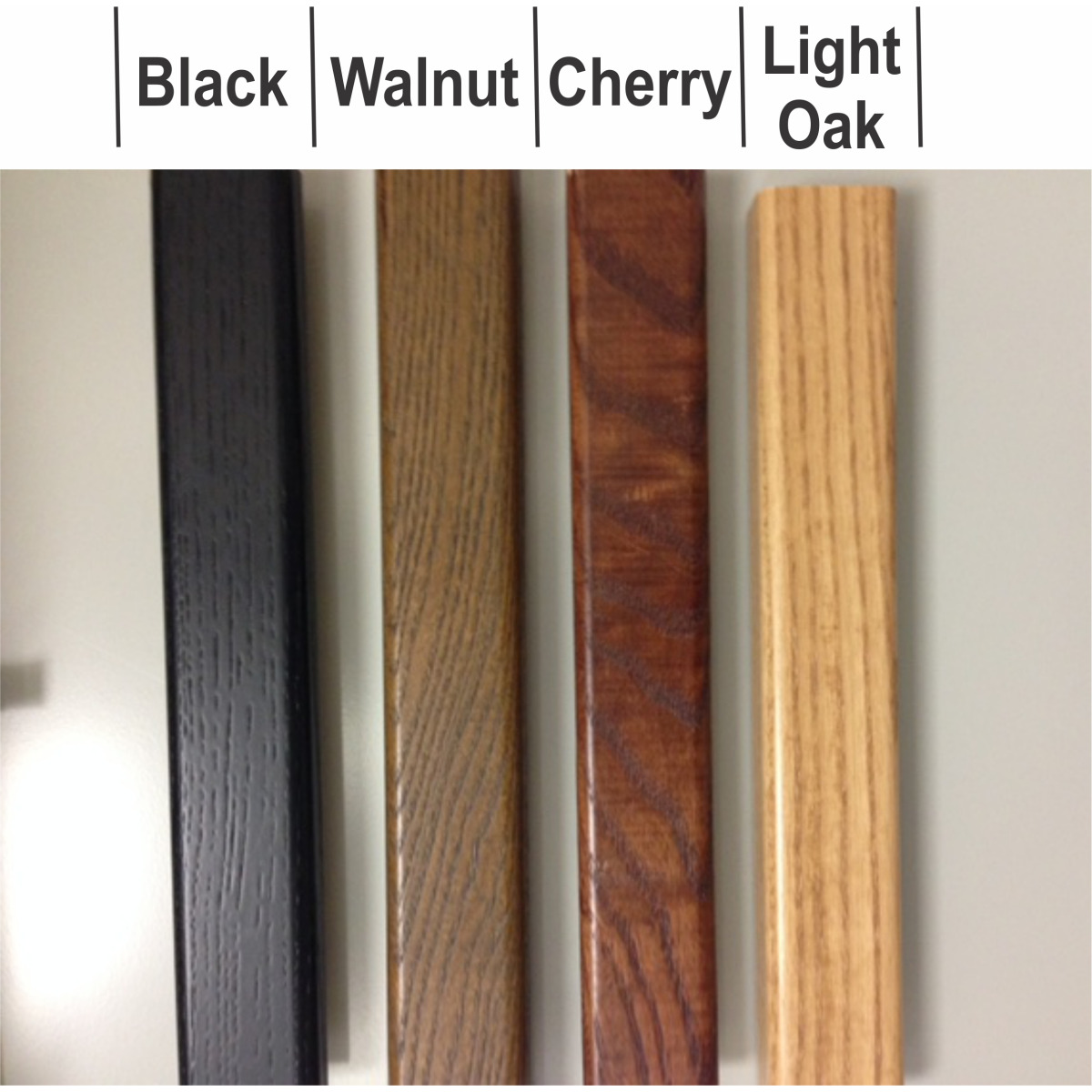 Wood Frames From Left: Black, Walnut, Cherry, Light Oak




School Music Whiteboards
A highly durable, dry-erase surface in a choice of music designs
High quality whiteboard created with your choice of music designs 
The board is manufactured in two models: wall mount or roll-around 
Use in schools, churches, and other facilities offering music education 
Rolling model tough enough to endure years and years of classroom "use"! 
The roll-around model is not the flimsy, almost fragile style sometimes seen in schools 
Our rolling school whiteboard is constructed of heavy-duty, industrial strength aluminum alloy  
This music staff dry erase board includes a FREE Supply Kit - see Detailed Description below
NOTE: Aluminum frame is standard.  For a limited time, choose wood frame at checkout, in 4 color options, at no additional cost on wall-mount styles. Wood framing is not available for roll-around style.
Sizes & Pricing
Step 2:
Select Part # to Continue
Step 2:
Select Option to Continue
* Price includes a Supply Kit of useful accessories
Additional Information
Detailed Description
We will customize your music whiteboard with your graphic design
Highly durable surface on which to write notes, symbols and text
FREE DESIGN CUSTOMIZATION to your specs
Select your choice of scales, clefs, keys, notes or whatever symbols you need
Change header to add accent colors (ex: your school colors) or title textAdd your school name or logo
We create our school whiteboard to best address your needs for a high quality music staff dry erase board -- simply tell us (call, email or fax) what you would like when you order

Includes FREE kit of whiteboard supplies:

4 Dry-Erase Markers - red, green, blue, black

Hanging or Rolling Assembly and Chalktray Hardware
Tech Specs
Roll-Around style has an overall height with frame and casters of approximately 76" 
Whiteboard construction is 0.022" coated sheet of solid steel laminated onto a rigid 1/4" hardboard foundation 
Service temperature range = -10F to +160F 
This magnetic music staff board is made for indoor use 
Class C Fire rated 
Aluminum frame: High strength, satin anodized aluminum alloy in an industry standard 45mm square with 10mmT-slot design 
Locking caster sets are load rated to support at least double the weight of the board assembly for ease of rolling and safety
Options
Roll-Around model also available in two sided styles (front & back are whiteboards) -  contact Customer Service for a quote
Whiteboard cleaner, letter/number sets, markers - see Whiteboard Supplies
Magnetic symbols, chalktray, message clips - see Other Magnetic Accessories
Additional sizes and custom designs - contact Customer Service for a quote
Our Review of Your Design
FOR ORDERS & QUOTES: click on the desired blue part number above and complete your request. You will be then prompted to attach your file NOW or to receive an email to submit your file LATER.
WITH NO ORDER OR QUOTE: to confirm your design or data file is usable or for assistance in selecting the best size or style - Upload Your File Now for our review and acceptance. We will respond by the next business day.
School Music Board Designs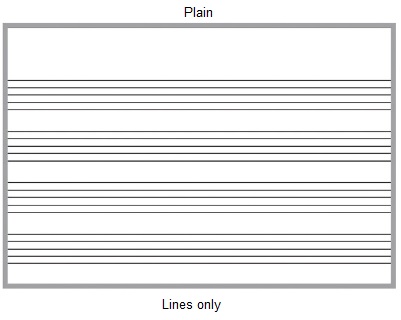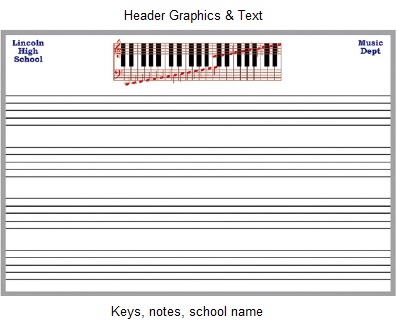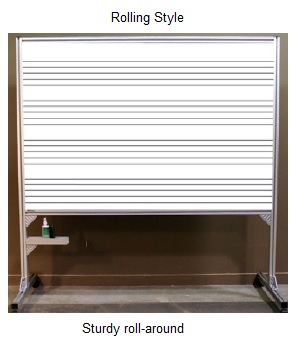 Back
Sizes & Pricing
Step 3:
Select Part # to continue
Back to sizes